Beacon Pediatric Therapy became a vision of Sara Wilbert in March of 2022 after learning that many families in Ocean County were having difficulty finding and accessing much needed therapy services. The mission of Beacon Pediatric Therapy evolved into providing a child directed and family centered approach to meeting the needs of the whole child. From the start of development as an infant to building confidence of the growing child, Beacon Pediatric Therapy focuses a child's strengths and unique talents while supporting their challenges to improve independence and fulfillment during daily routines, mealtimes, socialization and play.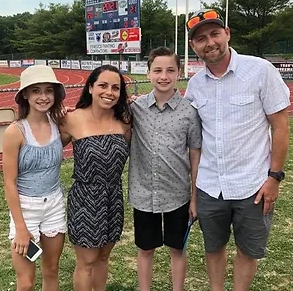 Sara Wilbert Owner and Occupational Therapist
Thank you for taking the time learn about Beacon Pediatric Therapy Services in Toms River, NJ. I am Sara Wilbert, founder/occupational therapist and this is my family. I have been an occupational therapist for over 22 years. My goal is to help your child be the best version of themself through meaning play and interventions that promote independence and fulfillment.
About Sara Wilbert
I live in Forked River, New Jersey with my husband, two teenagers and 3 pups.
I received my Bachelor of Science in Occupational Therapy in 2001 at the University of Hartford and completed my fieldwork education in areas of mental health, physical disabilities and pediatrics. My work experience includes public and private school based practice, early intervention, and adult rehabilitation.
Training and Continuing Education:
Torticollis and Plagiocephaly
Reflex Integration and Sensory Integration
Certified in Tummy Time Method
Visual perceptual & Functional Visual Skills
Certified Yoga Teacher (CYT) with Asanas for Autism
SOS Feeding approach
ASD Clinical Specialist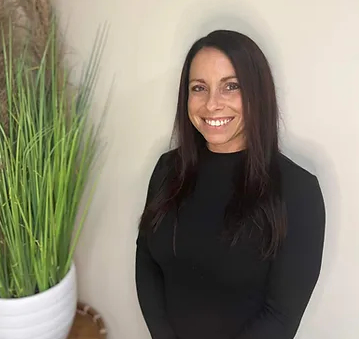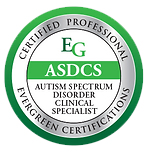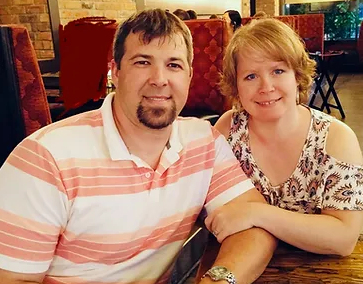 About Rebecca Walsh
Rebecca is originally from Bucks County, PA. She married her husband in 2009. They moved to the Silverton area of Toms River, where they live with their three cats. Rebecca has been working with children for most of her life—nannying, summer camp, preschool teacher, you name it! While working as a paraprofessional in the Toms River school district she became inspired while working beside an occupational therapist. She decided to return to college and earned her Associates degree to become an OTA at Rutgers in 2022.
"While going back to school as an adult was one of the most difficult things I have ever done, and it may have taken me longer than most to find my passion, I am so very grateful for the journey. I truly believe I have the best job in the world!"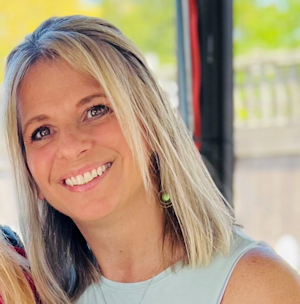 About Dana Salsano
Dana has been a Speech Language Pathologist for 14 years and brings a wealth of knowledge to the families we serve! She is a graduate of Kean University and has spent much of her career working in a private school for children and adults with autism. In her spare time, she enjoys spending time with her family, reading and going to the beach.
Continuing Education/Training
SOS Feeding Therapy
PROMPT
Kaufman Speech to Language Protocol
Experience:
ASD
Apraxia
Feeding
Alternative Augmentative Communication (AAC)
Articulation