Kindergarten is a huge milestone in a child's life. So many new experiences when school begins. Are your child's skills ready for all the new expectations of Kindergarten? Kindergarten no longer consists of playtime and crafts as it did when I was a child MANY years ago. Now 5 year olds are learning to read, write, sit for longer periods of time, and complete self help skills such as buttoning and managing lunchboxes independently. With larger class sizes and cuts in funding to hire paraprofessionals for classrooms, children need to be more independent than ever when they enter school.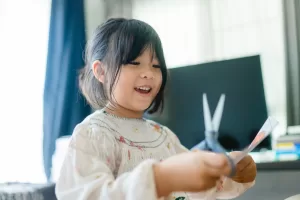 Kindergarten is often the school year when children with learning disabilities, sensory processing disorder, ADHD, and other developmental delays begin to be identified. Before Kindergarten, developmental milestones are focused on a child's ability to speak, socialize, play with toys and participate in motor skills such as climbing at the playground or riding a tricycle. Children take these prerequisite skills and then apply them to academic activities in school. Identifying children early with developmental delays can help them to keep up with their peers by providing the support and interventions they need early on. Early intervention can help to prevent frustrations and early negative perceptions of going to school.
The Summer before Kindergarten is a great time to work on skills in a fun and playful way to prepare your little one for school. Pinterest has many great activities for kids of all ages such as crafts and games to work on motor skills. Below is a checklist of recommended skills your child should have entering Kindergarten. As you work with your child to prepare them for school, complete the activities on the checklist. Challenges with some of these activities can help you to identify if your child may benefit from developmental services such as Occupational Therapy.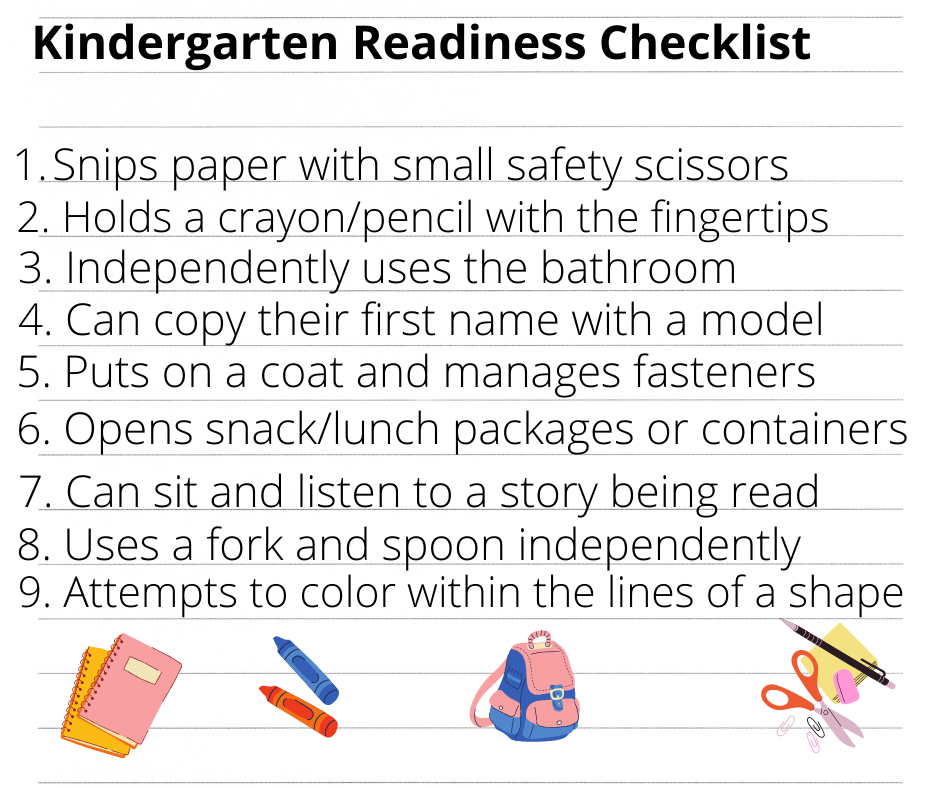 The skills listed above are just a small sample of the abilities an occupational therapist may work on during therapy sessions with children. If you have concerns about your child's independence with self-help and fine motor skills, locate an OT in your area. If you are located in the state of New Jersey use the contact form located at the top of this page and contact me to learn more about the benefits of occupational therapy for achieving developmental milestones.